Lilla Barn: Joyful things for thoughtful living
We are on a mission to infuse bold colors and upbeat patterns into the wardrobes of adventurous little ones and big ones. All while slowing down fashion through thoughtful, hand-stitched, earth-conscious production right here in Chicago.
We've got holiday cards too...
See what's new for kids and grown-ups!
Yay for new things! Here's what's new and exciting. 
In addition to our NEW Lilla Barn products, we've curated a handful of  items from other thoughtful makers and women-owned businesses to make your life more joyful.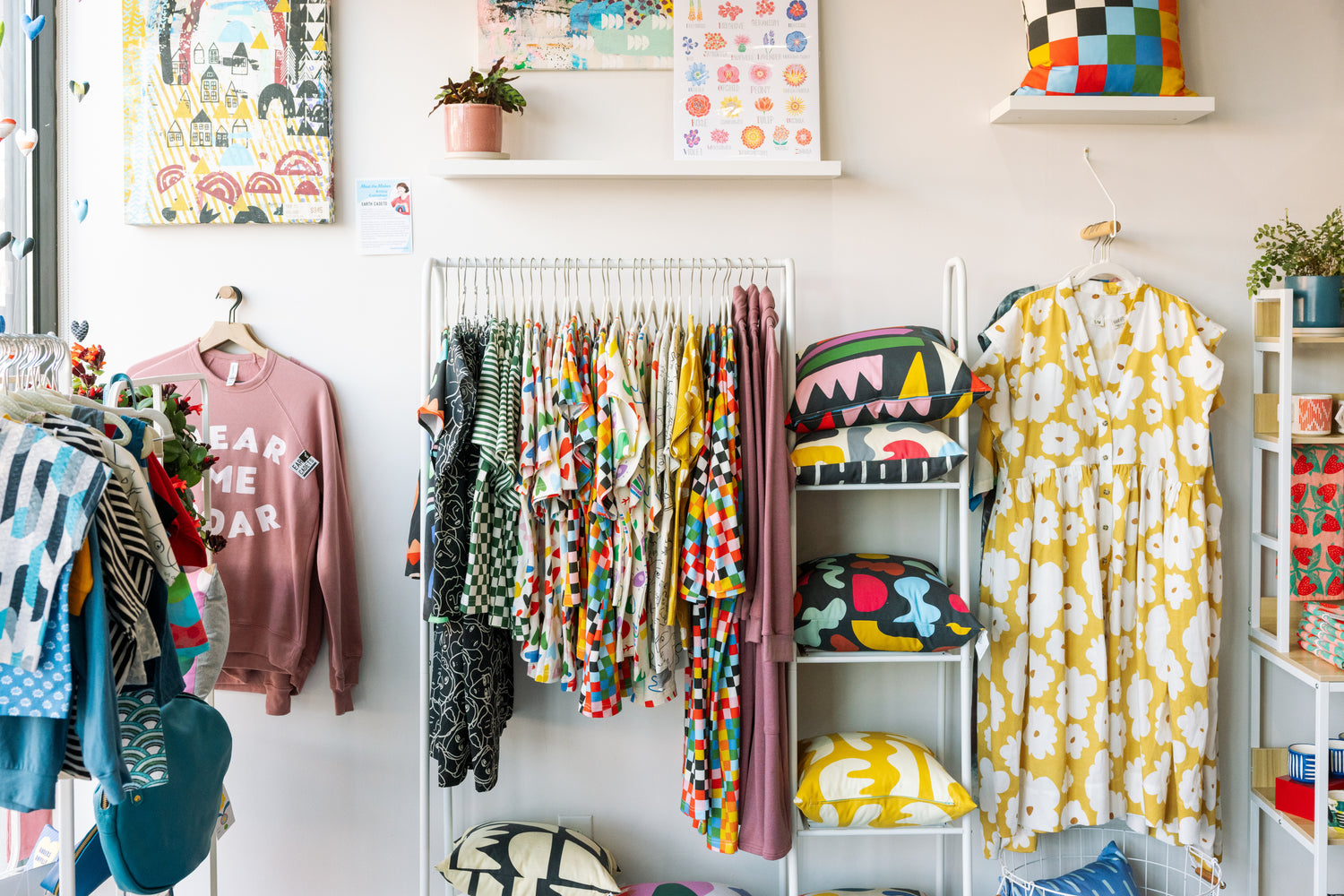 Shopping small makes a BIG impact!
Stop by our Studio + Shop in Chicago! You can shop our in-house collections as well as other thoughtfully sourced items from our favorite small businesses.
Get over here!
What are you looking for?